Stainless Steel Barbed Wire
Puma supplies stainless steel barbed wire, rolls and strips, NATO type barbed wire coils and concertina barbed wire, spirals, loops, made of AISI-T 304 Stainless Steel and 316, for military and general fencing wire uses. SS barb wire offers better corrosion resistance over galvanized barbed wires, hence making ideal fencing wire barriers for moisture and hard environments.
Well Sold SS Barbed Wire Models
Stainless Steel Barbed Wire, Twisted, Pointed, Non-Razor, Anti Climber
Material: The stainless-steel barbed wire is manufactured from stainless steel wire conforming to ISO 280.
Number of strands: 2
Manufacture: The barbed wire is formed by twisting together two-line wires, one or both containing the barbs. The direction of twisting may be in one direction or alternately in left or right directions.
Wire Diameter: 2.8mm
Barb Diameter: 2.1mm
Barb Length: 13 -18
Distance between two barbs: 75 ± 12 mm
Twist type: Single twist, Positive Traditional twist twist, Negative twist
Twisting:


316 SS x 12 GA  SS Barbed Wire: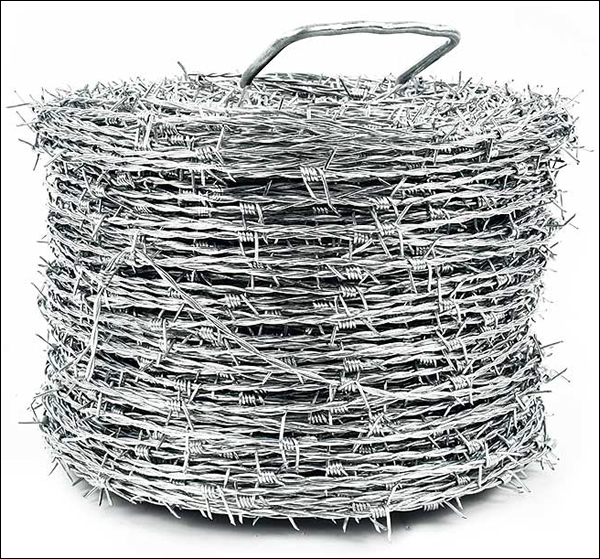 Applied in Environmental Conditions:
Ambient temperature range:-1 to+45 C
Relative humidity: 85%
SS304 Concertina barbed wire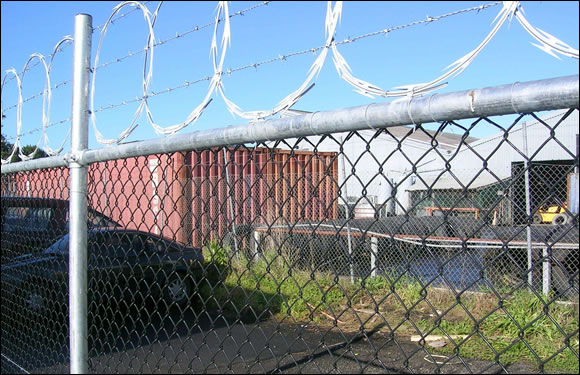 2 Barbed Wire, Concertina
30 inch diameter, 101 loops, 5 welds
Stainless steel 304 grade
Hesco Liner with Geotextile
30" Coils 304 Stainless Steel Barbed Tape Concertina (BTC)- Barbed Wire Strips
Stainless Steel Tape / Stainless Core, Medium Barb
Details:
Material: AISI-T 304 Stainless Steel conforming to ASTM A176 standards
Rockwell Hardness B 38-45
Coils: 30"
5 year warranty
Stainless steel
Clips fabricated from stainless steel
Barbed tape width 19.05 mm
Barbs 19.05 in length and punched at 34.04mm centers.
Stainless steel strip is cold-clenched around a .098 inch diameter core wire with a minimum wrap of 230 degrees.
304 stainless steel wire conforming to ASTM A580 with a minimum tensile strength of 1,350 – 1,500 MPA.
Stainless Steel Barbed Wire 56 Sprials
Coil Diameter: 30"
Spirals Per Coil: 56
Row of Clips: 3
Length per Coil: 50'
2.4 mm dia. High tensile (1500mPA) stainless core wire
SS Barbed Wire, NATO Type
NATO barbed wire in 10kg roll
Barb model: BTO-22
Stainless double-barreled barbed wires 2*2mm
BTO-22 960mm diameter military concertina razor barbed wire, for Kuwait