Tension Wire ( Chain Link Fence Wire)
Tension wire is a kind of high tensile steel spring wire. Commonly used as bottom tension wire on chain link fabrics for securing the fencing structures. The bottom tension wire is stretched on outside and slid up under the bottom of the fence. The wire is also used along top rail on a chain link fence together with barbed wire for further security level.
We carry tension wire in three finishes:
High tension wire Galvanized; Aluminized;
Aluminized galvanized and aluminum Wire;
Green PVC / Vinyl Coated Galvanized.
Purpose:
Structural balance;
Securing fencing fabric.

Installation:
Tension wire can be installed both bottom and top of the fencing netting wire cloth.
The top or bottom brace band is adjustable so that it can hold the tension wire centered on diamond of the fabric.
The top rail, line posts and terminal posts are tied fast.
Hog rings are used to secure the tension wire fast to the chain link mesh fabric.
Well Sold Fencing Wire Models
Model - 7 Gauge Tension Wire, Steel Hot Dip Galvanized Wire
Material: 7 gauge Steel hot dip galvanized coil spring wire.
Minimum tensile strength of 5,620 kg/sq cm.
The wire shall be according to standards below:

Standards: ASTM A 90-69 Weight of Zinc Coating
ASTM A 123-73 Zinc (Hot Galvanized coating)
Surface: PVC Coated in green.
Model - Low Carbon High Tension Hot Dipped Galvanized Steel Tension Wire
Material: Anti-Rust Galvanized tension wire is made with mild steel, hard-drawn, and then galvanized.
Surface Finish

Hot Dipped Galvanized

Electro Galvanized

Specification

0.15mm-6.0mm

0.28mm-5.0mm

Roll Diameter

30-50cm

Tensile Strength

300-1500N/mm2

300-1400N/mm2

Elongation

>15%

>15%

Zinc Coating

30-366g/m2

12-120g/m2

Package

spool type or coil type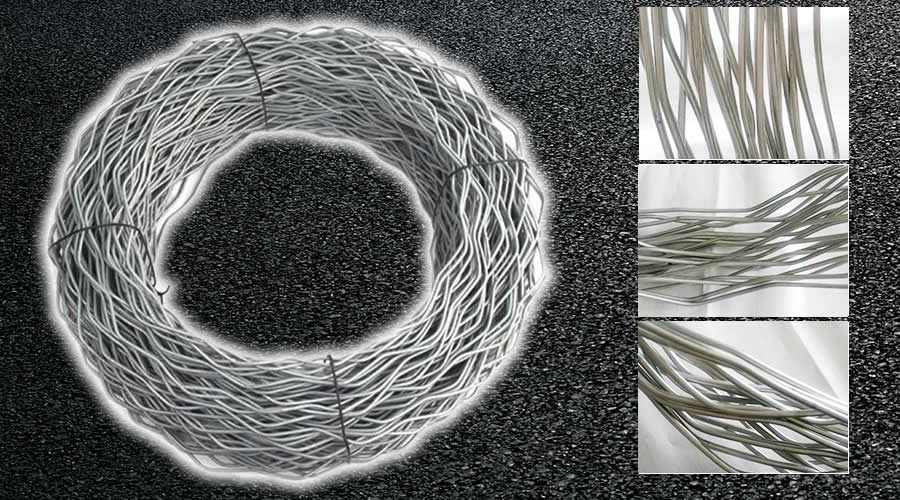 Chain Link Fence Wire Coils, Heavy Zinc Coating Finish
Model - GALVANISED LINE WIRE - 52M ROLL X 2.5MM DIAMETER
Product Details:
• Galvanised Steel Wire
• 52m long, in one continuous length
• 2.5mm dia wire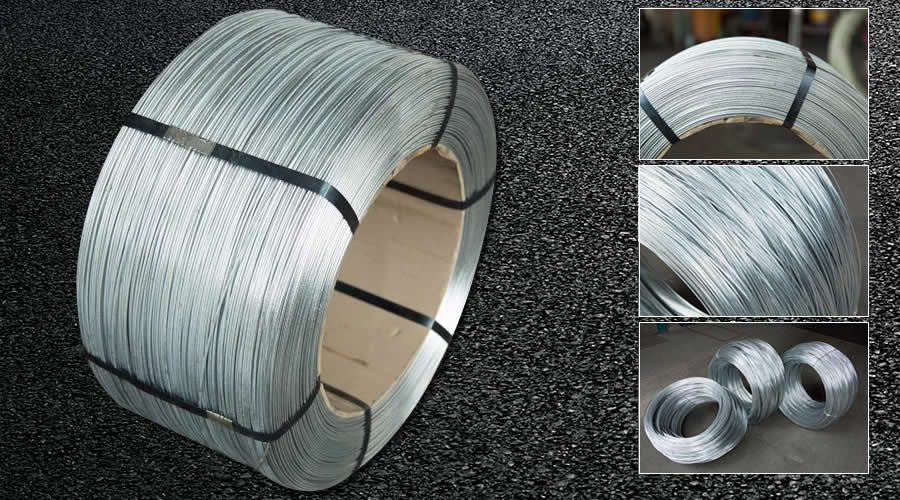 Spring Wire, Galvanised line wire with an overall wire diameter of 2.5mm. Ideal for Galvanised fencing and garden mesh fences.
Fencing line wire is used to tension chain link fencing, garden mesh fencing, garden netting, rabbit netting, chicken wire and welded wire mesh. The line wire is used to hold the top of the mesh taut under tension. Larger height fences may require multiple straining lines.
We also supply 6 gauge aluminum tension wire in rolls, material: 6064-T94 Alloy.
Related Products
Galvanized wire, chain link fence.